UK vs. US Lingerie Tastes ~ Is There a Difference?
By HELEN MASTERS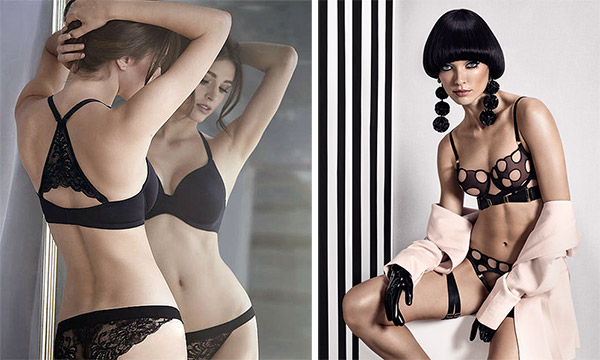 Marriage is all about getting to know your partner and all their quirks, so following on from our UK/US nuptial celebration in my last article, I thought it would be fitting to share some intimate secrets (as newlyweds do) on the UK lingerie lover's tastes and preferences, and to see if lingerie is an area in which we are compatible with our US partners, or if we have irreconcilable differences….
Brits are known around the world as being a bit straight-laced and conservative – we love queuing, we always wait our turn and we are endlessly polite.
Americans on the other hand are known for being outspoken, outgoing and as we say in the UK 'not backwards at coming forwards'.
So, do our underwear tastes follow the same pattern?
To explore this pressing question (pressing for lingerie lovers at least), I embarked on a little Trans-Atlantic research. My aim: to find out if Brits opt for lingerie that is, dare I say, on the boring, practical and modest side while our American cousins go wild in their choice of underwear.
The results were surprising…..what I discovered is that while Brits are seen as a bit 'uptight' and Americans as 'in your face', when it comes to lingerie it is often the reverse.
A cup of tea and a natter about bras is one of my favourite ways to spend an afternoon, so I recently got together a group of American and British lingerie lovers to do just that. What I discovered was that the typical American woman loves her T shirt bras!  In fact, they are the single largest selling bra category in the USA.   Moulded cups outweigh the sales of cut and sew bras.
Research shows that the most popular brands in the US are those that boast a large range of practical everyday styles and the best-selling colours are nude, black and white – with rarely a print to be seen! Here are a few examples: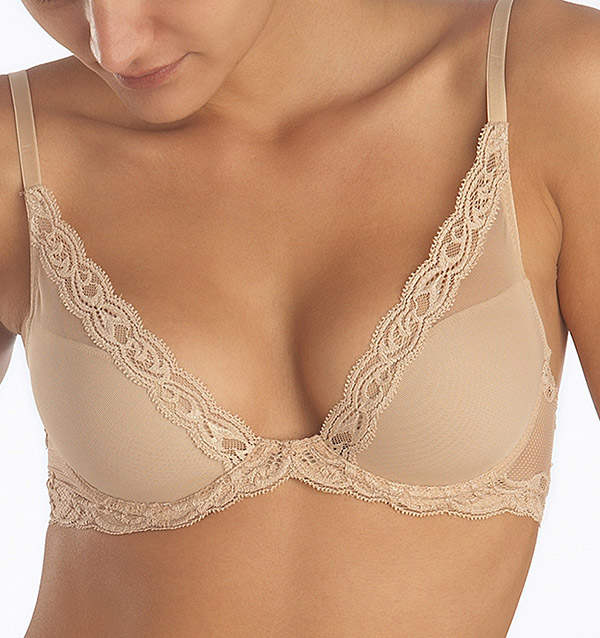 Natori Feathers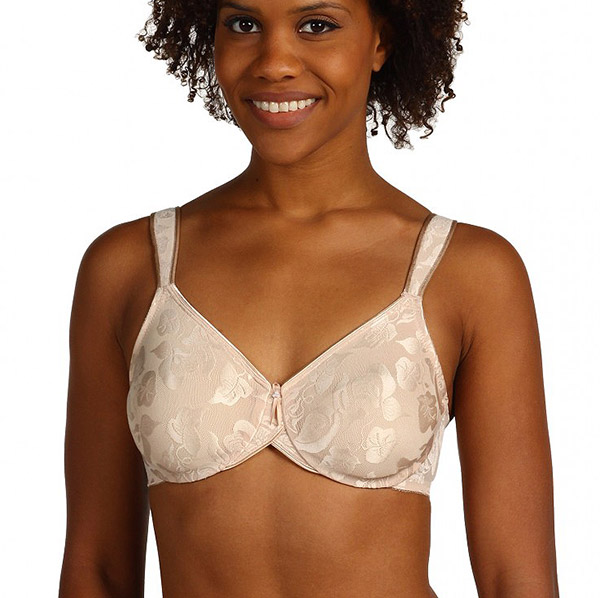 Wacoal's Awareness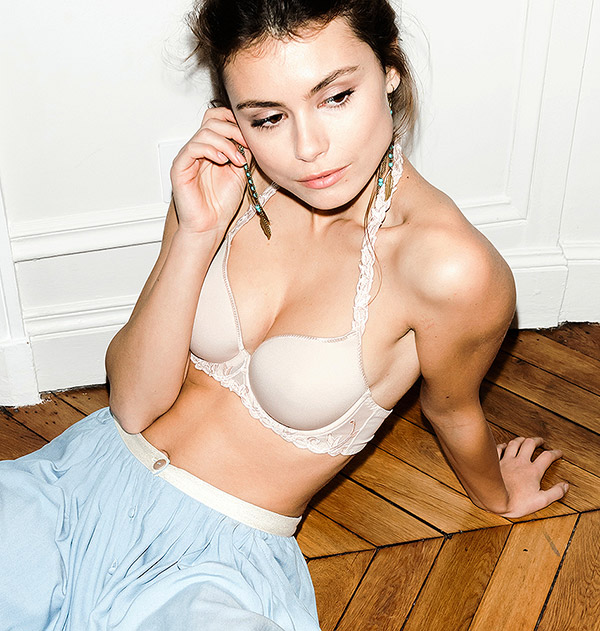 Simone Perele Andora 
British bestsellers of course include everyday basics – but unlike in the US, UK t-shirt bras tend to be on the pretty or more flamboyant side. My manufacturing contacts tell me that in the UK T shirt bras sell in red, pink, purple or even prints!
The UK consumer also opts for brands that offer something funky & flirty – styles feature lots of lace, cheeky trims and colors. Maybe it's the Parisian influence, with France being our closest neighbor, but cut and sew bras are also high on the agenda in the UK – just look at the success of London brand Mimi Holliday in its home territory and you'll see Brutish style epitomized !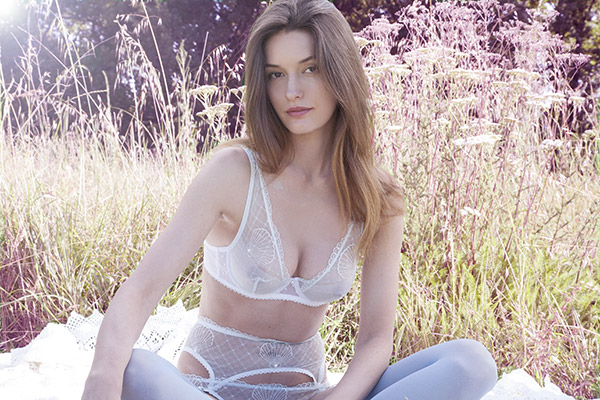 Mimi Holliday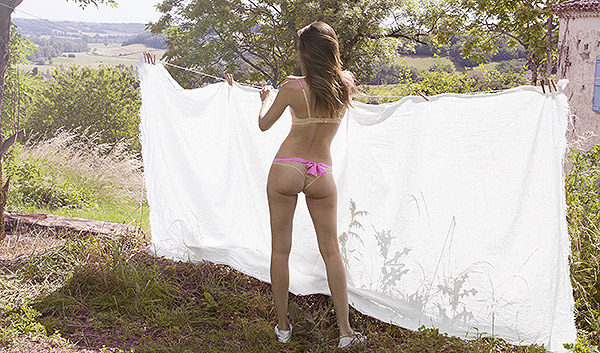 Mimi Holliday
Even brands who have bestsellers in both the UK and the US find that the choice of color palette varies significantly. I am reliably informed that brands like Curvy Kate find that in the US fashion colors and cut and sew bras do not have the same presence in a girls bra drawer as nude. As Rachel Jenkins, General Manager states  'If it is nude and smooth it sells in the US, whereas the UK (and Europe) can be a little more daring with color in our experience."
Take a look at their top UK vs US sellers and you'll see…
in the USA. . .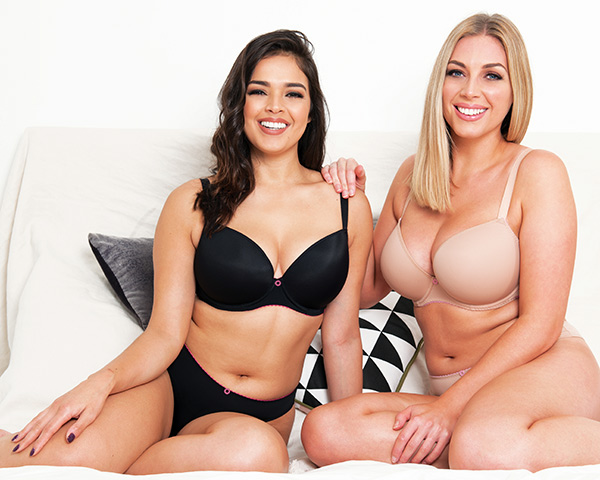 Curvy Kate Smoothie
In the UK. . .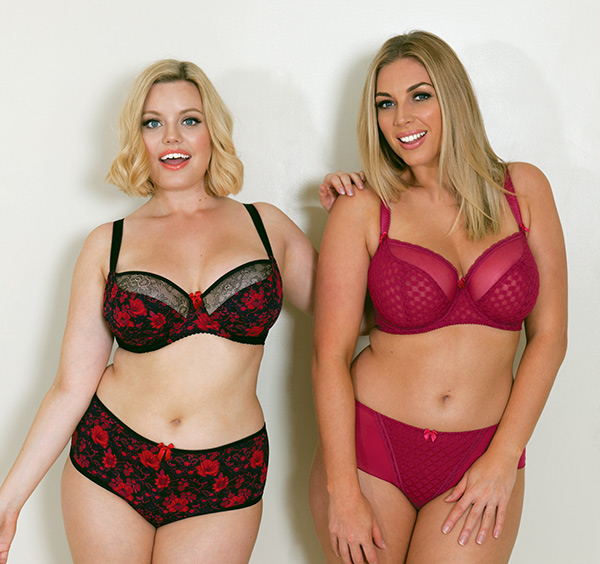 Curvy Kate Poppy Print Mix  & Dottie Sangria
Heidi Klum's classic Sofia is another example – available in a myriad of colors, over the years , it has been a strong seller in the more unusual tones in the UK.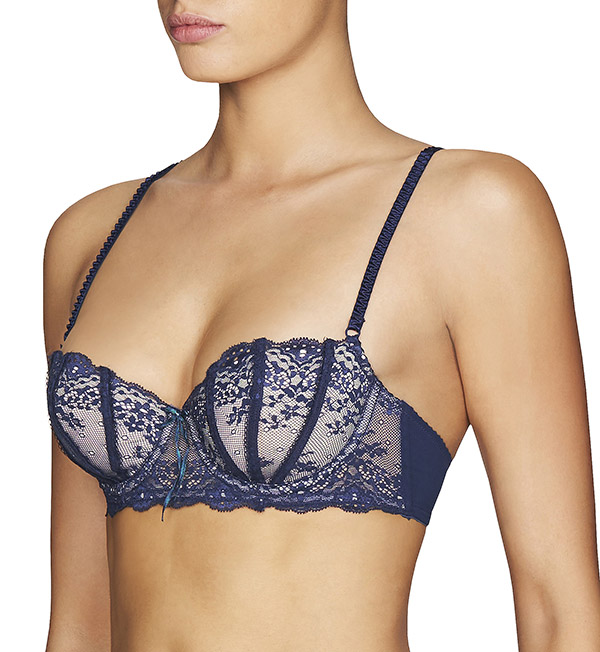 Heidi Klum Sofia 
My own experience as a lingerie retailer in the UK for years bears this out. As the biggest stockist in the UK of Le Mystere at the time (after Harrods – fair enough), I couldn't sell a Tisha, which is a USA home run, if I gave a free chocolate bar with it. But when it came to the va-va-voom, cleavage enhancing lace cup Sophia – we sold them by the bucket load – and the majority of these were worn as everyday bras (including by me!) The difference is obvious when you look at the pictures!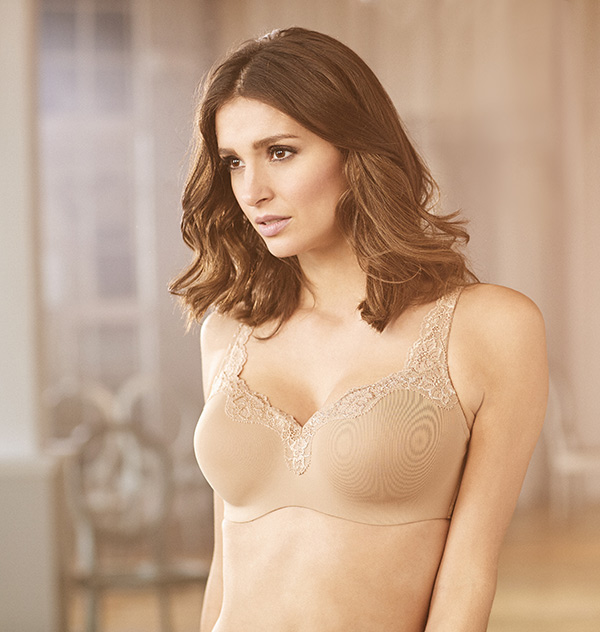 Le Mystere Lace Tisha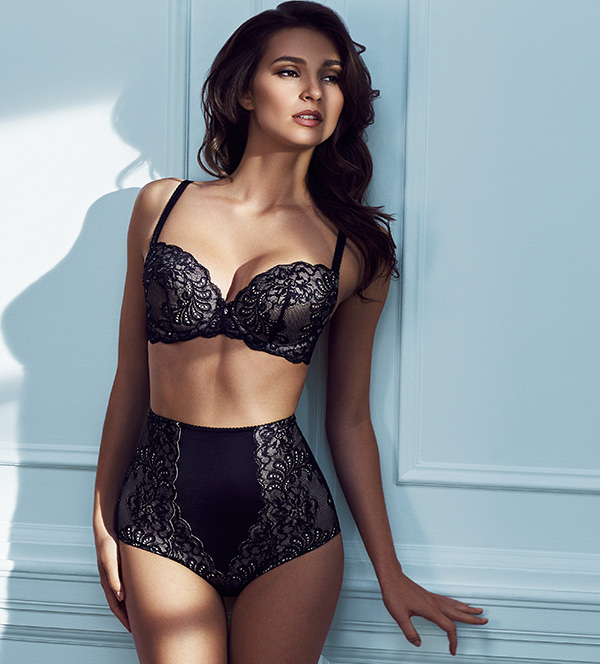 Le Mystere Sophia
Wacoal's recent innovation, the Red Carpet Strapless bra sums it up – a bestseller in the US for years– it shows how function and fabulous fit reigns supreme for the US lingerie buyer.
So why such distinct differences in our lingerie tastes?  When I posed this question to my research group, I heard some interesting hypotheses:
"Us Brits keep it all hidden – we are less showy but that doesn't mean we are less wild really!"
"British lingerie brands have always needed to stand out against the French who are geographically close and traditionally world leaders in lingerie – so the Brits had to stand for something different – and London style has always been the quirky counterpart to Paris couture"
"Americans are far too busy leading the world in everything else to think about their lingerie…."
According to my research group, there does appear to be some truth in the idea that the go-getting American woman often dresses for the external appearance and doesn't always see the point in underwear beyond the functional, while the British buyer – spoiled for choice as a result of their proximity to Paris, arguably the lingerie capital of the world – may be a bit more adventurous.
Certainly, more UK women choose matching knickers & suspender belts for their bras than is the case in the US, with sources suggesting that the average American woman buys 1 pair of knickers (or panties!) for every 3 bras while the average Brit buys just about 1 for 1.
Is the UK woman more of a seductress? Certainly sexy brands have been all the rage in the UK in recent years – and many of them command a high premium. These brands are undoubtedly penetrating the US market also – but I am told that the overwhelming profile of 'erotic' brands in the US is seen by many women as a bit too close to trashy in their eyes.
It is not surprising that home-grown UK and US brands follow this pattern. The UK for example boasts a number of high end bridal focused brands who offer a range of gorgeous matching accessories for the bride-to-be whereas in the US these are hard to find, with brides favoring more mainstream brands without too much extra fuss.
Made in England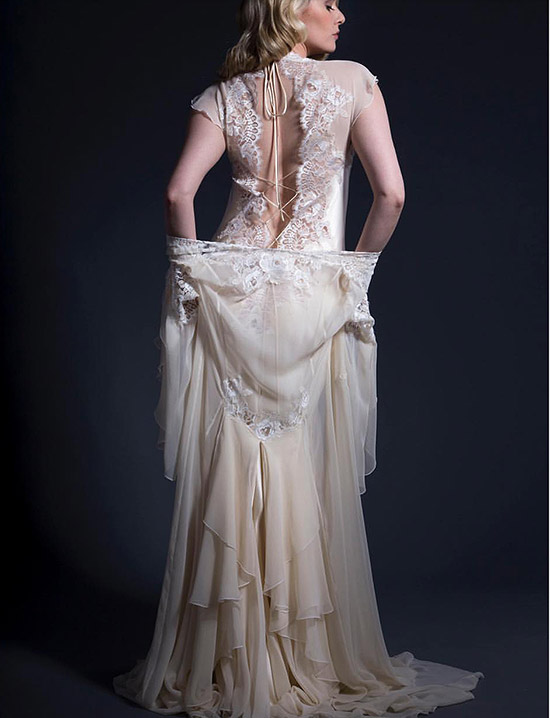 Jane Woolrich Design
Made in the USA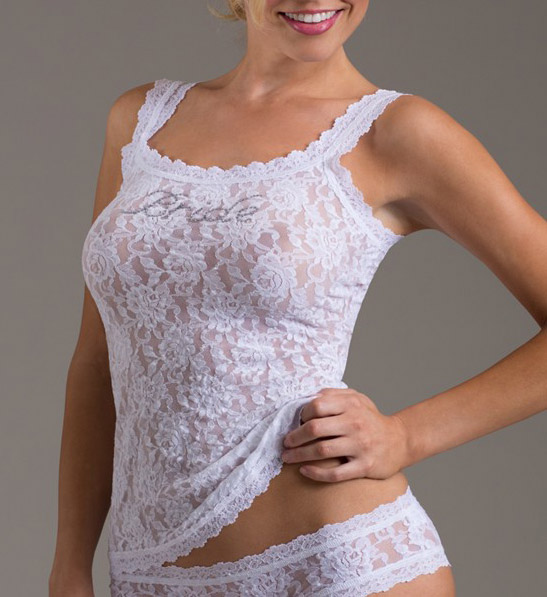 Hanky Panky
London has long been a breeding ground for the unique when it comes to fashion and is home to some of the quirkiest and sexiest lingerie brands in the world – think Blubella, Coco de Mer, stalwarts such as Agent Provocateur and more recently brands such as Effie Butterworth who takes unique and different to a whole new level with their 'bra up-cycling' offer, featured in my current Hot List.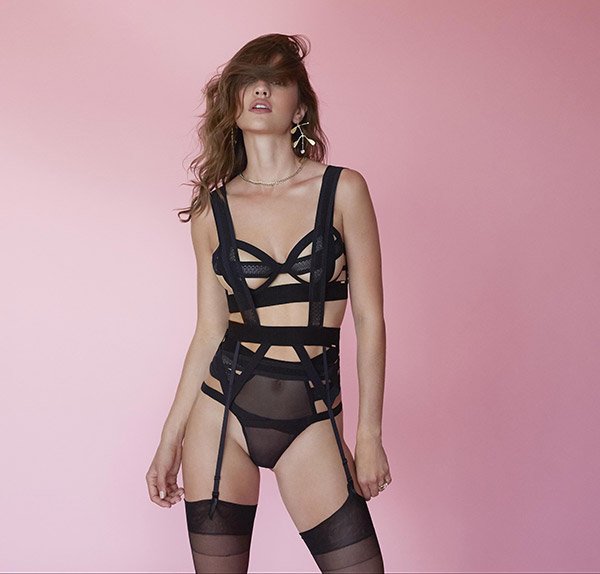 Bluebella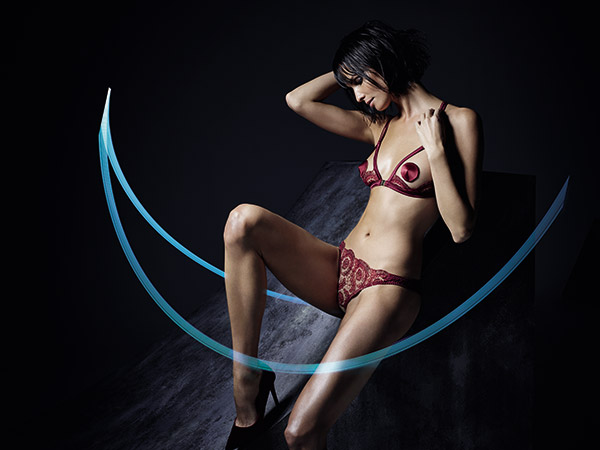 Coco De Mer
One thing is for sure though – the boundaries between the two continents are blurring. Today's millennial is a global consumer and whether she is UK or US based, her tastes are converging. Sales of bras to the younger market in both countries show a much more similar profile with a shift over time in the US towards increasing colour, cut and sew bras and quirkiness.
So, will we all end up wearing the same brands and styles in 10 or 20 years' time?
Whatever the answer, through this column I aim to introduce some of the best, albeit quirkiest at times, British brands to lingerie lovers in the US and the rest of the world – even if they are not all your cup of tea, there's a British brand for everyone! Read on to find out more about my latest Hot List
HELEN'S

'HOT LIST'
Hot UK Lingerie Brand:
Effie Butterworth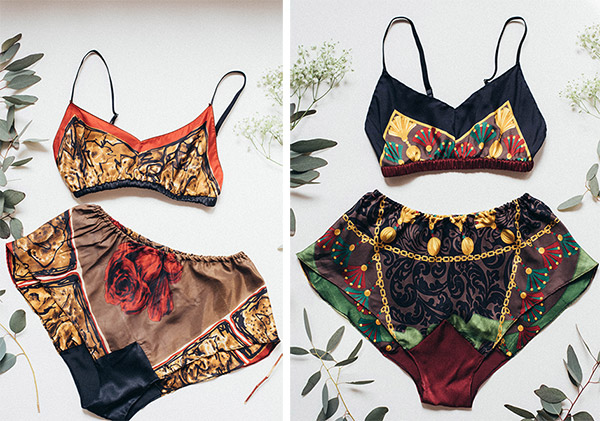 This vintage – inspired premium lingerie brand has teamed up with Trendlistr to launch a lingerie range with a difference: Upcycling! Send in your vintage silk scarves or garments, and have them made into custom sleepwear sets or pretty lounge shorts with a matching camisole top or bralette. The idea stemmed from the two companies noticing that many of their friends had 'heirloom' pieces of vintage, that often went unworn. "It seemed a shame to be unable to enjoy such beautiful items, which are often in near perfect condition." Louisa from Trendlistr explains. Each set is handmade in the UK and carefully complementing colors are chosen to emphasize the design of the original fabric".
HOT UK Bridal Lingerie Retailer: COCO BOO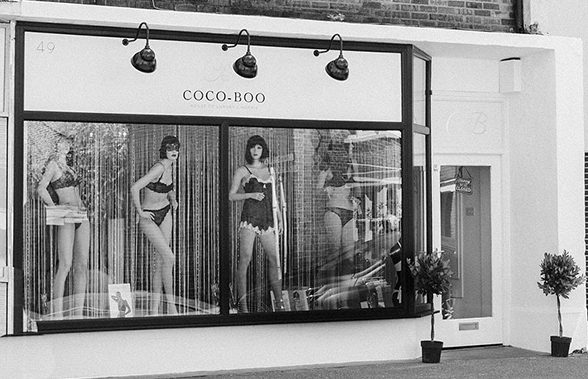 Just opened in sunny Leigh-On-Sea on the south coast of England, is this divine 'House of Luxury Lingerie.' At a time when many retailers are shunning bricks and mortar and going online-only, owner Alma Brayley wanted to go back to what lingerie retailers do best: offer women the opportunity to experience fabulous luxury & Couture lingerie courtesy of today's most sought-after designers from across Europe and the UK. Coco Boo's collections, all of which are exclusive to Essex through Coco-Boo, have been handpicked for their approach to putting women's needs and expectations at the forefront of their designs. Their ethos is to offer the highest professional, personal and totally client focused luxury shopping experience and to put the glamour and fun back in to lingerie shopping.
With brands such as Katherine Hamilton, Antigel and Pleasure State this is a real find, so, as Alma says, 'Get the Coco-Boo Feeling….. Feminine, Flirty, fun, Funky and Fabulously Fitting…. Luxury Designer lingerie that's always fabulous, whatever the 'F' you feel!' Visit the store when you re next on the south coast or shop online at coco-boo.co.uk
FEATURED 'UK BRAND OF THE MOMENT'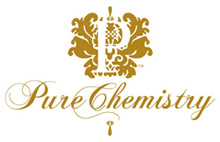 PURE CHEMISTRY  –
See Spotlight For Details