Pioneering Sustainability in Lingerie
By ELLEN LEWIS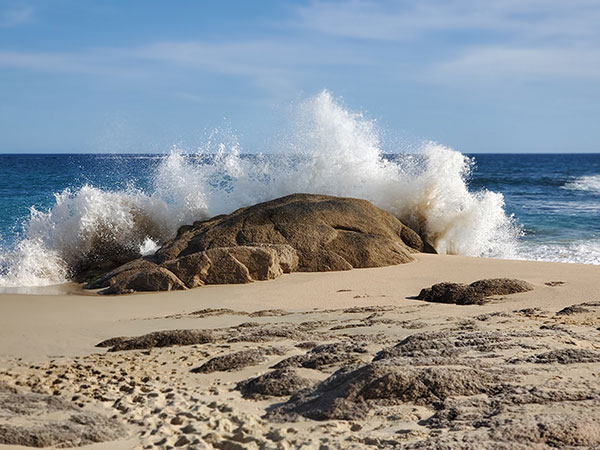 Today, Lingerie Briefs is launching a Sustainability column featuring brands and retailers who get the message and are focusing on finding solutions. Our intent is to recognize efforts being made within the Intimate Apparel industry to confront this cataclysm that threatens our planet. In this pursuit, it is clear education is the key. On a personal level, although I was raised with respect for my environment, I was completely ignorant of the impact of me or my ancestor's behavior on our future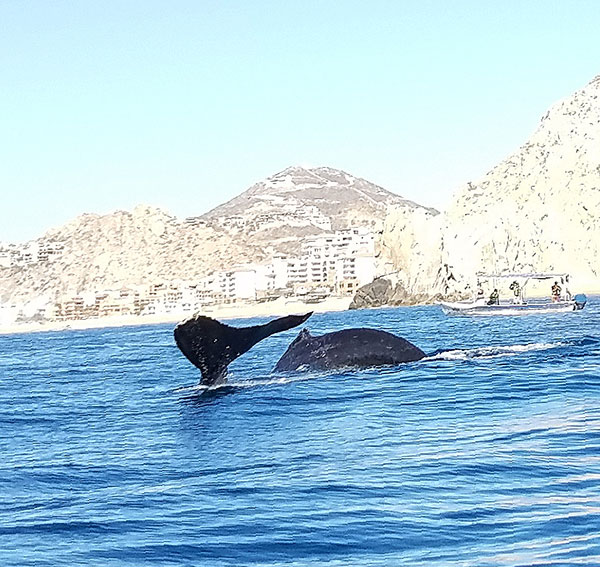 I have been curating information from a plethora of sources, mostly dedicated to the entire Apparel industry. The statistics emanating from organizations like the Ellen MacArthur Foundation are startling: for example, annually,over 80% of clothing is dumped or incinerated causing the release of methane or other greenhouse gases. That's one garbage truck full per second. In contrast, 80% of a car can be recycled.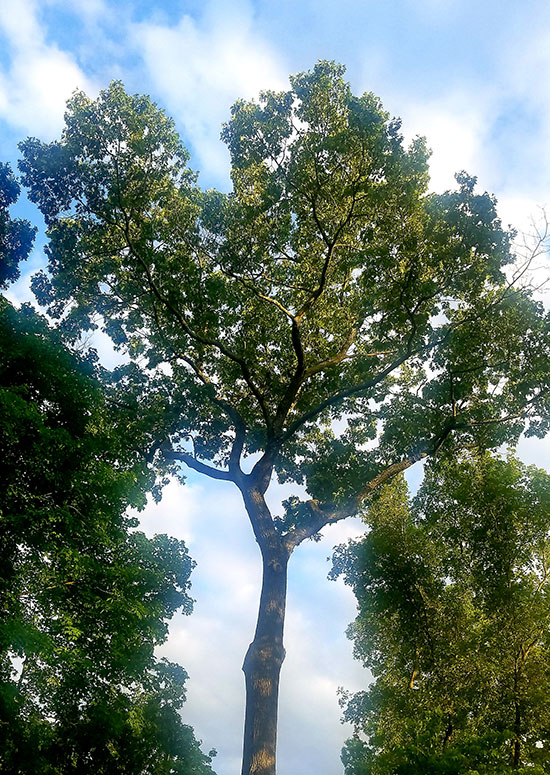 Sustainability is a comprehensive term incorporating multiple channels of discussion. In a recent Robin Report article by Sarah Holbrook, the necessity of researching the topic, finding solutions and acting for businesses to survive was clarified by these three statements:
The new era of sustainability is upon us with the next generation of sustainable leaders having a planet-positive mindset and the mantra of "giving back more to the planet than is taken out."
The circular economy is now seen as the new economic model for sustainable development, playing a key role in achieving the SDGs (Sustainable Development Goals). In this model, nothing is wasted, everything is shared, reused, repaired or recycled.
Businesses need to adapt to evolving sustainability trends, not only to protect reputation, comply with legislation and achieve economic profit, but also to capitalize on new opportunities and increase long-term resilience and success. As a result, investment in the development of all sorts of sustainable solutions, from alternative ingredients and greener designs, to cleaner technologies and new business models is rising.
Sustainability is a new frontier for the apparel industry. It is much more than the topic du jour. It is a critical initiative if we want to save our planet for future generations. For the Intimate Apparel sector, this is a very complex topic. We are not only dealing with the urgency of this issue; we are also uniquely challenged when it comes to lingerie and swimwear products. Beyond the quest for eco-friendly materials, bras, panties, shapewear and swimsuits require components that insure fit, function and form. By nature, these materials are not easily degradable. But, In the words of Sharleen Ernster, founder of the eco friendly brand We Are HAH: "In this category, we have to come to terms with product purpose and be honest with our customer. But we must #startsomewhere."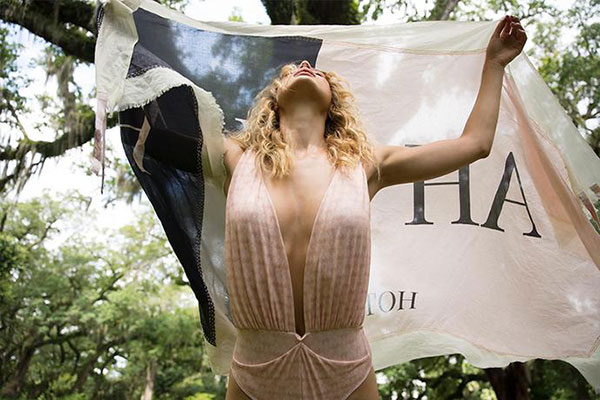 Small measures are being taken as brands work to forge a new alliance with the emerging generation of eco-warriors. Led by the indie labels whose impact on social media helped to foment the conversation, even the mainstream companies have begun to take action. Some have been pursuing this goal since their inception:
Calida has been razor focused on sustainable production since 1941. We have already cited their MADE IN GREEN by OEKO-TEX®  collections and I LOVE NATURE Compo Shirt in a previous article. Now they have been identified as the only  apparel company in the world with cradle to cradle sustainable products.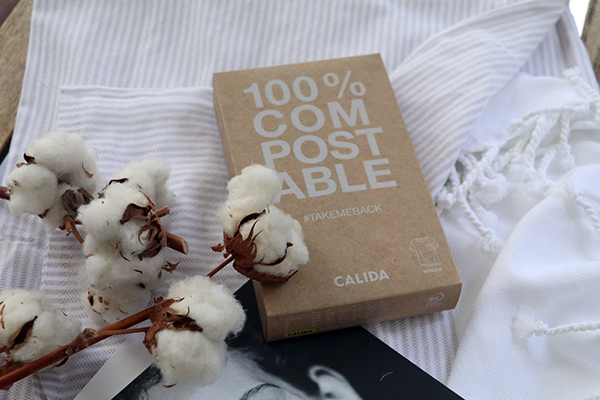 For 15 years, since its inception, Skin Lingerie has focused on a healthy value system. Known for its less is more mantra, and its organic cotton Super Natural program, the brand lives by the concept of comfort as a necessary luxury.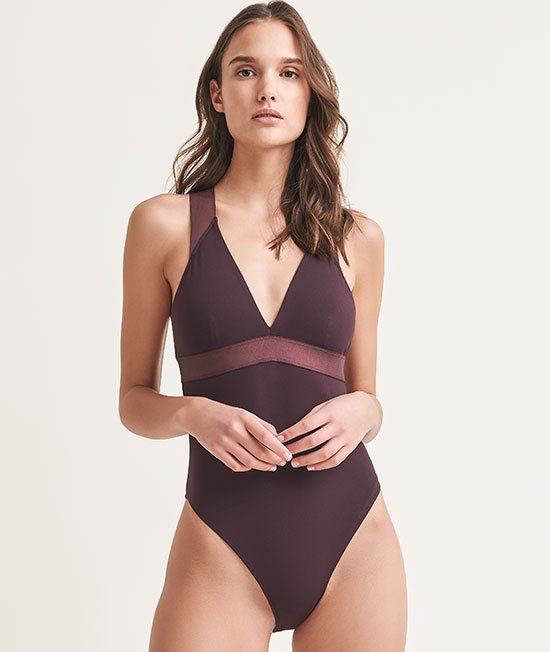 Hanky Panky Cotton With A Conscience and their collaboration with B.R.A. Recycling, are legacy programs in which they invest. The company works daily to maintain an environmentally sound lifestyle.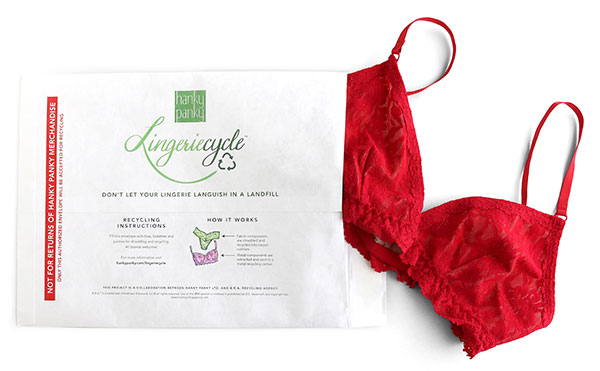 Soak Wash has always used recyclable bottles. Since 2013, the company uses post-consume resin, which means they've already been recycled once. Recently they added eco-friendly wash bags.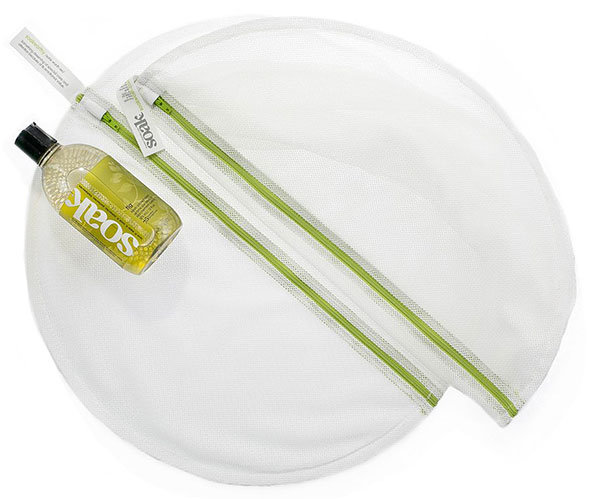 There are many more brands to add to this list like Underprotection, Else, Only Hearts, Swedish Stockings, Girlfriend Collection, Studio Pia and more. These brands are making efforts to find a profitable path to sustainability. They are seeking progress, not perfection. These are the brands that realize that consumer priorities have changed. Generational differences are impacting these changes. Millennials are the first truly digital generation, self-oriented and experiential. They are evolving, starting families, searching for longer lasting products. Their pocketbooks are growing. They will invest in quality.  Gen Z are cause driven, militant and in the thralls of urgency. On a mission, they will sacrifice for their goals.  Consumption is less about possession and more about access to individual expression and ethical concerns.
The depth of this subject is fathomless. It encompasses the textile industry, materials, sourcing, ethics, health, production and more.  We are on an exploratory path. At Lingerie Briefs which is primarily a merchandising site, we are focused on identifying brands working to satisfy customer demand. In the USA, the customer determines our future.
"The Greatest Threat to Our Planet is the Belief that Someone Else Will Save It" Robert Swan