Cherish ~ New Sleepwear Collection from Shadowline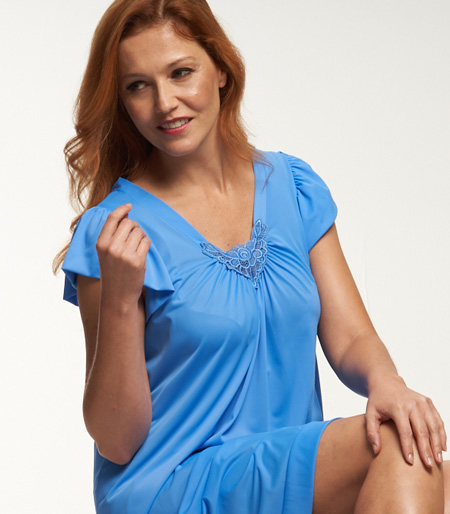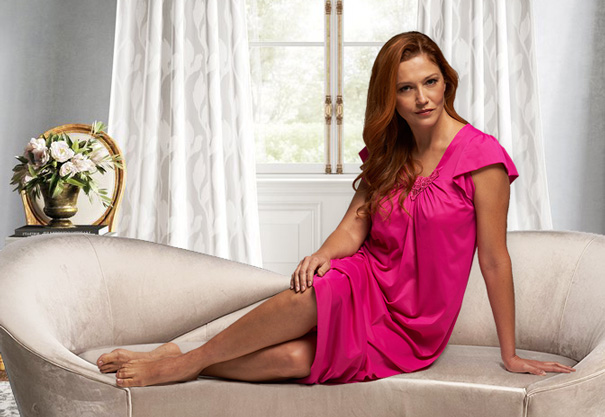 To cherish something is to care for it deeply, to hold it close. Shadowline knows their customers well, and is so passionate about this debut collection, they chose to name it 'Cherish'… as it will surely be treasured and cherished! Shadowline's growing popularity is not just about the comfort of their traditional styles of sleepwear, panties, slips and loungewear, it's also about their use of incredibly soft, patented fabrics that keep customers coming back time and again.
This introduction of the Cherish collection is going to make many Shadowline fans happy, particularly those who are enamored with Shadowline's best-selling Petals line! It's made with the same Opacitrique® USA fabric found in many of their sleepwear collections including the popular Petals collection. This ultra-soft, nylon tricot blend offers a comfortable and breathable feel that's like no other in the sleepwear arena.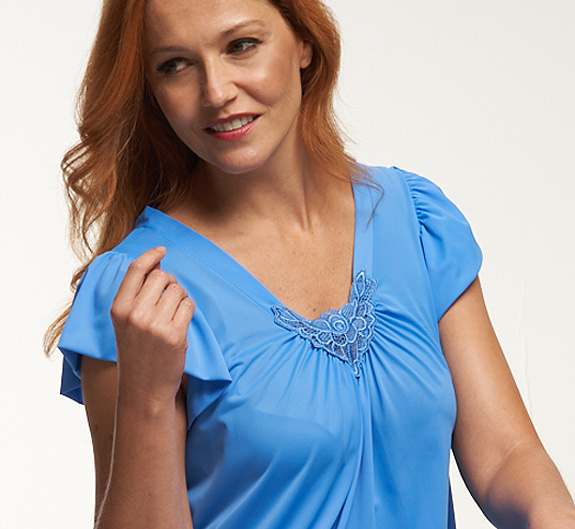 The new Cherish styles all include the unique, lace-look detailing at the neckline that is actually intricate embroidery. Another plus is the generous ruching around the bodice for modest coverage.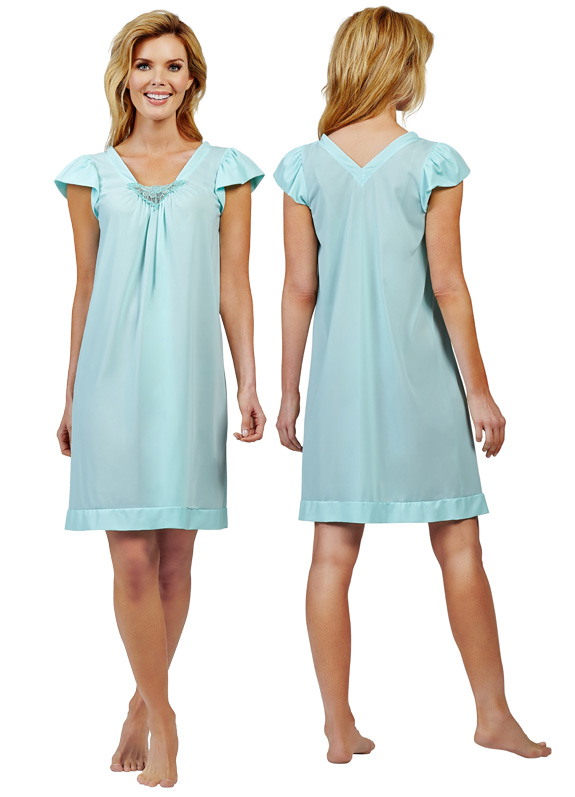 There are three styles in the Cherish collection: the cap-sleeve Waltz Gown features a slightly shorter 38″ length and is sized from Small to 3X. Colors include Raspberry, Lilac, Sapphire and Seafoam.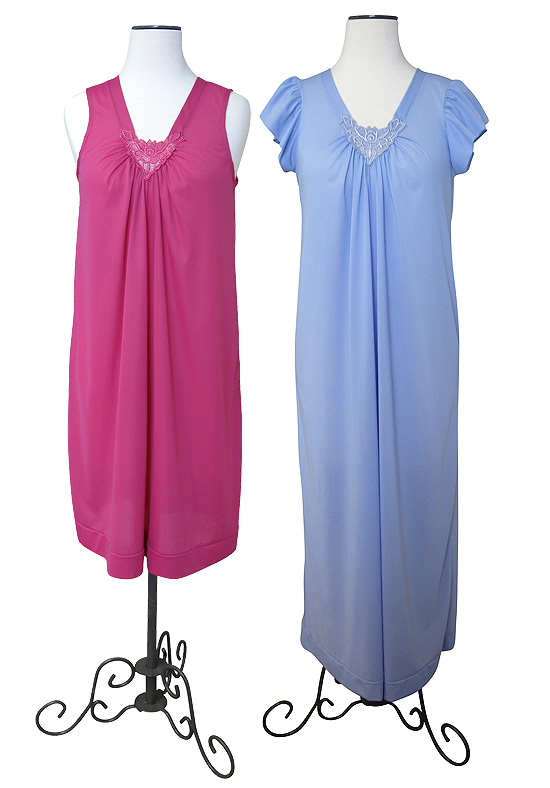 The Long Gown version has flattering cap sleeves in a 50″ length and the new Sleeveless Waltz Gown is perfect for year-round wear and is currently available in Lilac and Raspberry. All styles are available in sizes S-3X.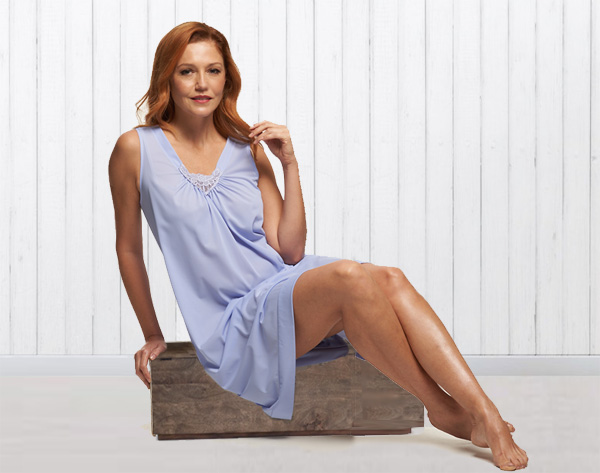 This new Cherish collection has a fabulous opening price point and is bound to quickly become a favorite to fans of all ages.
In case you missed it – see Shadowline's Hollywood Boudoir Gowns in Silver
and their Ode to Granny Panties.