Skarlett Blue Extends Bestselling Entice Bra to Full Cup Status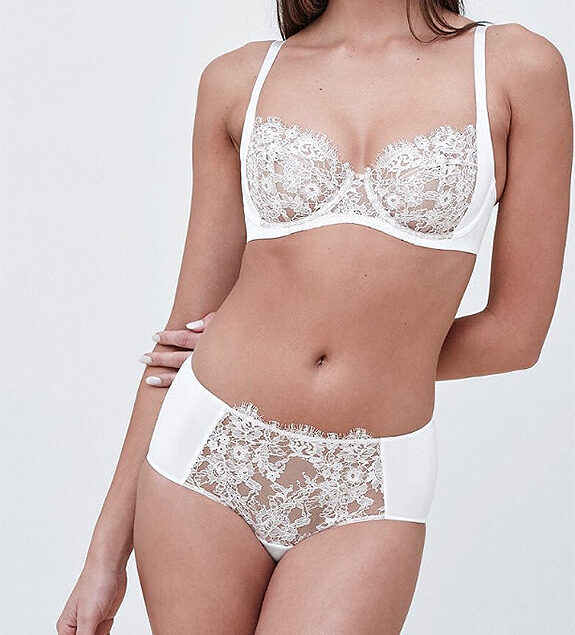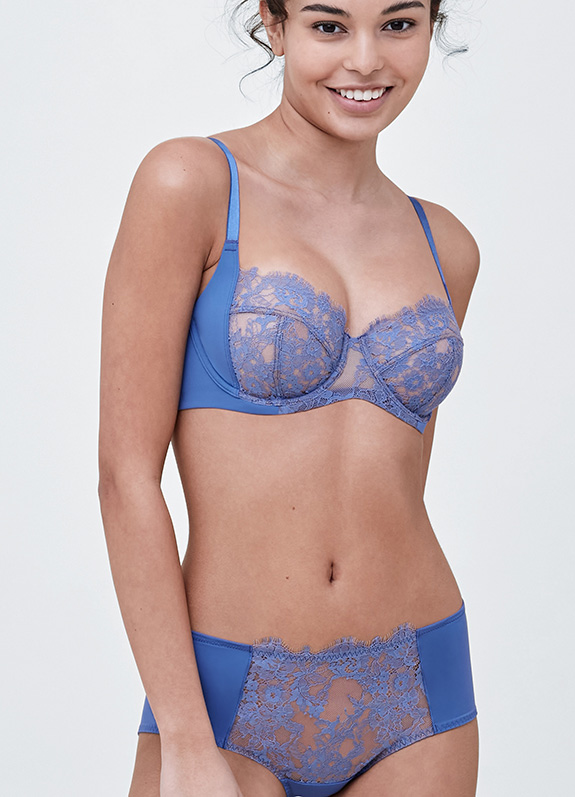 I've been writing about Skarlett Blue Lingerie for the past 7 years, practically since its launch in 2014. The brand, rooted in the extraordinary technical bra fitting expertise of their mother company, Dana-Co, continues its ascent in the intimate's market, unabated, even by the Pandemic. The collective creative approach executed by its diverse all female design team contributes to the design excellence manifest in the established collections that now define the Skarlett Blue aesthetic.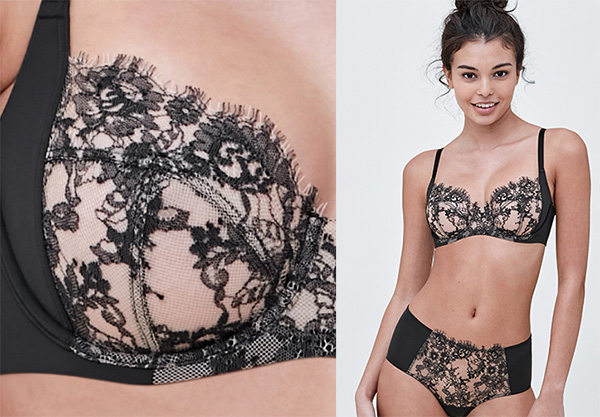 I've highlighted the brand's careful approach to line building before. This month, once again, they are extending a bestselling style to full cup status with the expansion of the top selling Entice non-padded underwire bra to an H cup. Entice, born in 2017, is the epitome of the Skarlett Blue ethos, "unapologetically feminine lingerie" for real women. Detailed with rose gold hard wear and constructed with a four-part seamed construction, a 2-ply fabric back and 2-ply side slings insures the necessary lift and support. But it is the Entice signature Chantilly cotton nylon lace that gives this bra and panty a true Skarlett Blue vibe. With the addition of the Full Cup this Entice is available now for everywoman 30-38, A-H cups.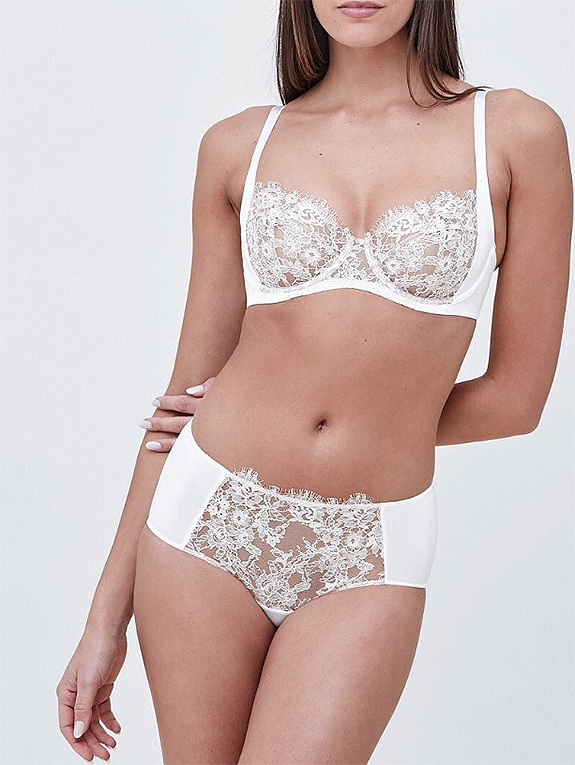 See More Skarlett Blue Collections in Their Spotlight