[lightbox color="#000000″ type="image" title="" link="http://lingeriebriefs.com/wp-content/uploads/2011/10/bilde-2ab.jpg"]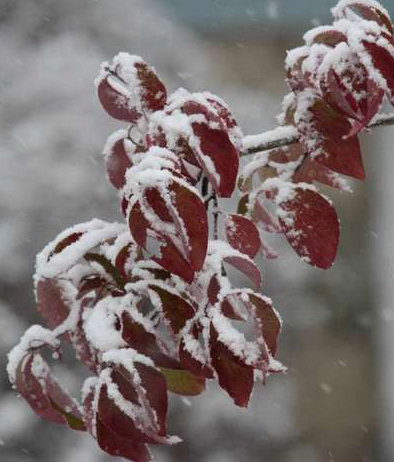 [/lightbox]Eat your hearts out fellow northeasterners: I flew out of New York Saturday in front of a surprise snowstorm that dropped 8+ inches of snow on our autumn landscape.   I am very happy to have escaped to my favorite getaway, Los Cabos, Mexico; where I am relaxing in the sun enjoying the comfort of the balmy sunshine and light ocean breezes. The temperatures at home were precipitous, edging down to the freezing mark for the entire week before this unexpected pre winter onslaught.  Is this a harbinger for an extremely cold winter season? I don't know, but there are two ways to deal with this chilly weather.  Get away from it or wrap yourself in the warmth of a plush PJ Salvage waffle robe.
The P.J. Salvage brand, known for its chic, casual luxury at affordable prices, does not disappoint with this sumptuous style, shown here in charcoal and  offered in a multitude of additional colors.    Constructed in a cozy, ultra-soft polyester microfiber , it is an airy light offering of personal comfort and well being available in sizes S – XL.  The holidays are imminent and no matter how you celebrate, receiving a useful but indulgent gift is always a reprieve.  In fact, because my experience has proven that 75% of the robe business is generated from November through December, this item could be just the perfect present for not only a savvy consumer but also any astute retailer in a frigid economy. Everybody can find solace from the storm.
.
"There's no such thing as bad weather, only unsuitable clothing"                                   …Alfred Wainwright
.
Girlfriends:  East Norwich, New York
Joesph W. Sayers:  Lake Placid, New York
Jill Scherer LTD:  Roslyn, New York
The Pink Slip:  New York City, New York
Stella E. Luna:  Pleasant Point Beach, New Jersey
Sylene of Washington:  Chevy Chase, Maryland
The Hope Chest:  Haverford, Pennsylvnia
Freudian Slip:  Eugene, Oregon
Details Fine Apparel and Acc:  Eau Claire, Wisconsin
Ketchum Bed and Bath:  Ketchum, Idaho
The Lingerie Store:  Oklahoma City, Oklahoma
Belladonna:  New Orleans, Louisiana
Jolie Femme Boutique:  Del Mar, California
Fanny Wrapper:  San Luis Obispo, California
Hip and Humble: Salt Lake City, Utah
Zappos.com:  Henderson, Nevada
.
MINI BRIEF ~Intimate Affair:  Linda Becker hosted a Breast Cancer Awareness event at her Murray Hill NYC store on Thursday, October 27, 2011.  Linda and her staff are all trained in mastectomy bra and prostheses fittings.  The intimate affair provided free fittings for all  who have battled breast cancer (or other breast diseases) and require post-surgical solutions,  but the event was open to all women looking for a bra fitting and some education about breast health.  To read the full event report, click on www.BraLaMode.com
.
.